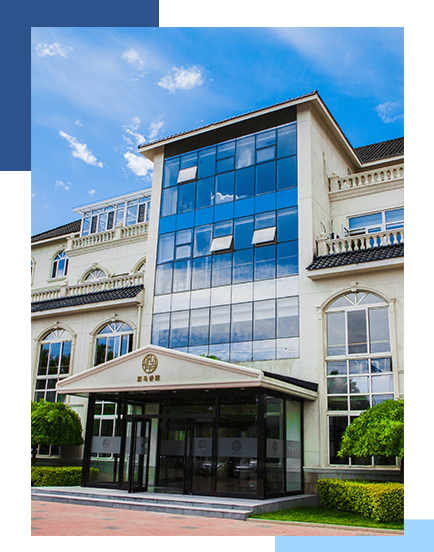 Company Profile
Tianjin Double Horse Flavours & Fragrances Co., Ltd. (DHFF) was founded from scratch by Mr. Feng Zhijie in 1994, who was then one of the pioneer perfumers in China. DHFF has set up a complete modernized supply chain system, covering the whole process from research and development to production. With 28 years of development, DHFF has become a widely-known fragrance enterprise with its own characteristics in China.

In the first several years when the company was initially founded, China was witnessing a profound reform, when market economy began to prevail. DHFF made changes accordingly and kept upgrading its capability, gradually built up its competitive advantages mainly supported by quality, efficiency and innovation. In 2004, DHFF became the first Chinese enterprise to be a member of International Federation of Essential Oil and Aroma Trades (IFEAT). In 2008, DHFF participated in drafting the latest National Standards for Fragrance Compound (GB/T22731-2008). DHFF always holds the belief that innovations are the source for development. We have been investing in research and development, which has helped us earned the identity as a high-tech enterprise and also many technical patents. Since talents are the basis for innovations, thus to cultivate talents and to nurture the market are equally important.

The driving force of both international and national economy is experiencing profound changes in recent years. DHFF never stops to upgrade itself and broaden the business scope. During the last two years, we have set up branches in Shanghai, Guangzhou and Hong Kong to provide timely service to customers. Meanwhile, through precise insight into market trend, we managed to fulfil two of customers' essential requirements, that is being Natural and Healthy, and Self-recognition, through valuable product innovations.

Our innovations of fragrances are rooted in the Chinese traditional culture and our deep insights into the behaviors and thoughts of the consumers. We will always stick to this motto in the days to come. No matter you are the traditional daily chemical manufactures who are seeking for upgrade of products and brands, or the transboundary customers who hope to add smelling experience to the products or services, we are here ready to provide you the innovative fragrance solutions. Let's work together to upgrade your brand, and to provide Chinese customers with more interesting fragrant products.